Morning Star Women's Health and Birth Center- Duluth is the Northland's first and only freestanding birth center. Morning Star is excited to bring this much needed option to the communities in and around Duluth, as it has been part of the Morning Star vision for many years. Our doors opened on Septmeber 15th, 2013. The Duluth birth center is a sanctuary for Northland families and the vibrant birth community.
The birth center occupies the historical, spacious mansion at 1730 East Superior Street complete with a wrap-around porch and stunning views of Lake Superior.
All of our centers are nationally accredited by the Commission for the Accreditation of Birth Centers (CABC), a marker of excellence among free-standing birth centers nationwide.
We invite you to schedule a consultation to meet our warm and friendly staff, and ask any questions you may have about birth centers and midwives, babies and pregnancy, and more! Call us at 218-722-2700 to schedule a complimentary consultation.
---
OUR VISION IS:
To create a health care community and environment in which women, families, babies and providers can be assured the ability to receive and give mother- and baby-friendly care in the Midwives' Model of Care.
OUR MISSION IS:
To improve outcomes for mothers and babies while reducing health care costs by offering the highest quality of family-centered out-of-hospital maternity and newborn services in the Midwives' Model of Care. We will use education, communication and client involvement to help create an empowering experience through informed choice. Care will be provided according to evidence-based standards using holistic principles, recognizing that each birthing woman encompasses physical, emotional, social and spiritual elements that work together synergistically.
Morning Star is proud to be accredited by the Commission for the Accreditation of Birth Centers.
---
LENDING A HAND TO THE COMMUNITY
The Center is a community resource that offers a lending library, a variety of classes and monthly Mothers' Tea for all pregnant and new moms in the community, regardless of where they are receiving care.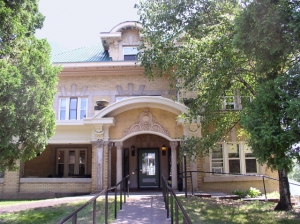 Stay Up To Date
Use our Events Calendar to view upcoming scheduled classes and events. And be sure to visit the Photo Gallery for a photo tour of the Center!